2-Day MTB Intermediate Core Fundamentals Skills Clinic & Progressions (Wheel lifts & Cornering day 2) – Redding
March 18

-

March 19

$525.00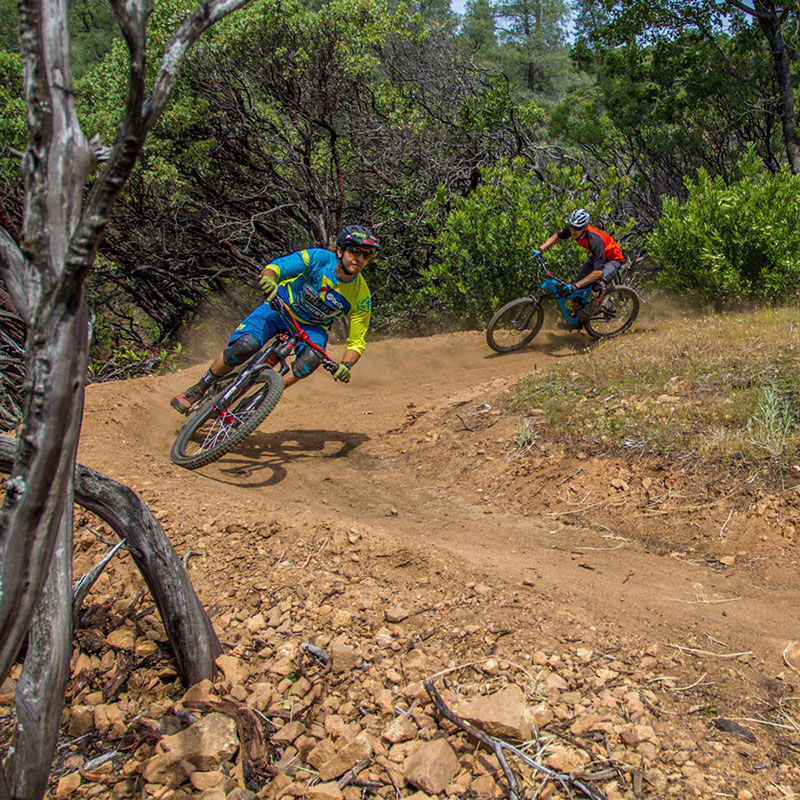 *photo credit Jaret Brantley
Combine a vacation with a 2-DAY Redding MTB CLINIC focused on the core fundamental skills. The two day weekend includes 14 hours of set instruction to master and improve your bike skills. Learn solid foundation skills. ex: cornering, braking, slow speed, balance, body position, wheel lifts, variance of the skills, switch backs, basic drops, vision, and more.
The Redding mtb skills clinic will happen between 9AM-4PM on Saturday & Sunday on the Swasey Trail system.
1-DAY OPTION  AVAILABLE-click here
Enjoy the tacky trails at Swasey in this spring clinic!!
A hidden riding gem! The trails in Redding are stellar for practicing and progressing through skills and for an overall epic riding experience. There is thriving new growth from the fires and a whole lot of new trail work to allow for great sweet singletrack. Check out our blog about what awesome riding Redding has to offer for MTB – and how it's an up and coming booming location to ride!
Camping available near Whiskeytown, or hotels near by as well. Reach out and we can help coordinate your weekend stay.
 *The terrain at Swasey is more intermediate
Suited for those that are eager to refine the skill set they presently have to the competitive, even professional athlete eager to get to the top of their game. We help you build, refine and expand your present riding skill set.The Redding mountain biking clinic is progression based skill building. Meaning, that there are progressions for each skill. So that each level of rider can progress and challenge within their own ability.
Each day is broken down with skills drills transitioning to direct application of the skills out on the trail. Appropriate breaks provided. Small group size allows for personalized skill focus as well. Meeting the needs of each rider.
Day-1: Mastering and Progressing the essential MTB Core Fundamentals with more advanced maneuvers.

Rider assessment, bike set up, body position, bike body separation, balance,  slow speed and balance, braking, slow speed corners, vision, h

igh speed corners, wheel lifts front and rear, level lifts. Introduction to drops, simple weighting and un-weighting, other skills may be covered depending on ability.

*•Skills •Drills •Trail Application •Coach Demonstration.
Day -2: We cover the advanced progressions of skills  learned in day 1 and focus on riding through more technical features. Working on wheel lifts (f

ront and rear, level lifts

), high speed cornering and inconsistent terrain.

Introduction to drops, simple weighting and un-weighting, other skills may be covered depending on ability. 

  *Skills, Drills and trail time
All registered participants will receive KatesRealFoodBars. 
If you can't make this clinic be sure to check out our list of upcoming events.